Designing a strong vet practice brand can help increase customer loyalty and trust
In the science-based world of running a vet practice, the concept of a 'brand' can often seem vague, confusing and ill-defined.  But in an increasingly corporate big-brand world it's becoming even more important for potential clients to quickly define who you are, what you do well, and how much you care.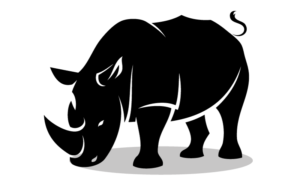 A strong brand will do this at every point of contact.
Before starting any branding or brand refresh project it's important to look at what your brand needs to do for you and what it should represent. Through an initial discovery and research process you can start thinking about what makes you unique.
If you only ask yourselves three questions about building your brand, they need to be:
1. What is a brand anyway?!
Your brand is the sum total of every interaction people have with your practice and the impression that leaves them with. It's the signage outside, the advert in the paper, your logo, the state of the waiting area, the website, the chipped mugs your staff drink from, the vans, the uniforms, the paper the clients get their bills on, the Facebook page, the holding music, the greeting their given when they arrive…

Brand is how people feel about you – the perceived emotional company image.
In "Start With Why: How Great Leaders Inspire Everyone To Take Action", Simon Sinek talks about how the biggest and most successful companies start with their why and work outwards from there. They start with "I have a dream" not "I have a plan".
Think about WHY you do the things you do from an emotional perspective – you don't do it just to make a profit. Identify your cause, purpose and belief.  If you can work this out and convey it through your branding (everything you do) you're more likely to appeal to peoples' strongest motivator – their emotions. These control behaviour and prompt gut reactions (and consequently ACTIONS) that are rarely ignored.
Once identified, it is the consistency of this core idea across all you do that makes up the company brand.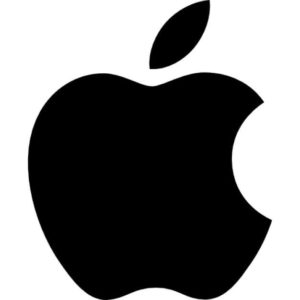 Think about big brands like IKEA, John Lewis, Google and Apple for a minute. They all shout strong clear messages, but one thing they also all have in common is the way they project a clear humanist – whilst still clearly corporate – ethic. They're passionate about what they do. They support good causes and are community aware, and this is becoming increasing important to people. These values of the business are evident throughout everything they do, from their innovative products and advertising, right through to their customer service.
Apple is always mentioned when people talking about branding but it's unavoidable – they get this so right. They manage to emotionally connect with people. They attract innovators who don't care what the product is – they just trust it will be great (and it generally is – which helps). Their customers feel like a member of a club, and it is this emotional connection goes a long way towards creating their brand.
2. How can we apply this to a vet practice brand?
If you're wondering where to start, where to go and what to do, it's often a good idea to start with a clean sheet and work back up from there.  When we're working on a brand refresh for a practice, we always start with a discovery and research phase.
Start by identifying your stakeholders – employees, family of employees, clients, suppliers, people in the community you interact with.
Then 'phone them, grab them in the practice, do a terrifying street survey of dog walkers. Person to person is better as you can dig a bit further and get more from them than a Mailchimp survey, but if that's all you have, then do that.
Just do something.
Question your key stakeholders about who you are and what you do. And to get to the "why?" these responses need to be the difficult emotional responses that people might not always have words for, so you need to keep digging and peeling away the standard responses that will always come first.
Ask them what makes you different. Hopefully everyone knows and wants to talk about the benefits you offer – like the K laser that helps your clients with joint pain, the car park, the calls you make to the recently bereaved, the separate cat waiting area, and the limitless free coffee. But other practices also offer these benefits too, so why YOU still hasn't been answered to the degree you need for a branding exercise. Keep pushing for more until you get to the emotional nub – the gut feelings that drive people to act.
Although these conversations are often slightly awkward as they push a bit further, you should start getting responses like 'You made me feel special', 'I needed to know I wasn't alone', 'No one cares once they aren't puppies, but you do and make as much fuss of Ollie as an OAP as you did when he was a pup'. As you speak to more people you should start seeing the same answers come up.
Maybe you make cat owners feel special.
Maybe you have staff who remember names and faces, and that makes your older clients feel cared about.
Maybe people really appreciate your kind honesty.
Whatever is revealed, grab hold of it. That emotional response is your brand and should influence all you do and be reflected in every touch point.
3. Now what do I do?
Once you've decided what makes you special, you need to look at every interaction you have with people and check it's consistent, and backs up your beliefs. You can't expect people to feel confident in your superior abilities to look after pets if you can't even keep your reception tidy. Get some family members to do some mystery calling – how do your staff sound on the phone? Do they ask questions and encourage you in to the practice, or do you feel you're intruding on their day?
Start looking at everything with fresh eyes.
When was your website last updated?
What does your Facebook page say about YOU?
So you've done this and nailed it, right?
Unfortunately, nothing in marketing is quite that simple. Whilst this exercise builds your brand and gives you a strong starting point, positioning your brand is still vital, and to do that you need to start widening your gaze and looking at who uses you (and who doesn't), what THEIR why is, and look at what else is on offer as well as the community you exist within.
In future blogs we're going to be looking at:
Buyer persona development
Competitor analysis
Brand positioning and the messages you send
Logo and your visual identity
If you're looking to refresh your vet practice brand and would like us to help you through the pain, then call us on 01202 028 125 or fill in the form below: